Ever since we announced the acquisition of Jones Sheridan last year there's been a lot of hard work going on behind the scenes as the team prepared to become the newest addition to the 1825 family.
I thought you might be interested in a quick overview as to what's been happening in our North West regional office.
Behind the scenes
Becoming 1825 Crewe has kept us busy these last few months. We've recently rebranded so if you happen to pass by or visit the office, you'll see the new signage that's been installed.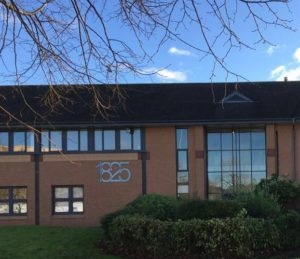 We've also taken the opportunity to re-decorate, update some of our IT systems and infrastructure and over the next few months you'll start to see the newly branded 1825 documentation appear, especially around the time of your review.
Our Planners, Paraplanners, Administration and Support teams have all been learning about the 1825 proposition and how it's been created to help you achieve your goals and objectives – something your Planner will talk more about with you at your next meeting.
Continued growth

As a business, Jones Sheridan has continued to grow and I'm happy to say that we have welcomed some new additions to the team.
Earlier this year Claudia Prinz and Helen Nash joined the administration side of the business, and Kerrie Bridges was recruited adding experience to our Service Support team. Angela Kelly has recently joined as a Paraplanner.
As well as recruiting new talent, we've also been focusing on the development of our existing people with several colleagues completing some important exams.
Gareth Cope, having successfully completed his level 4 Diploma, has now joined Angela and moved into the Paraplanning team.
Ellise Corbett has achieved the level 3 qualification with the Chartered Insurance Institute, and Emma Fulker has just achieved her Level 4 AAT qualifications.
In addition to those who have sat exams, we have other members of the team working towards achieving their level 3, level 4 and chartered qualifications over the next few months. A fantastic effort all round!
Supporting the community
For many years, Jones Sheridan has been proud to support local charitable causes; something that we'll continue to encourage as part of the 1825 team.
The Up and Under Foundation was this year's chosen charity. Its aim is to encourage and enable young people to experience all that the great outdoors has to offer, where normally financial restraints would prevent them from taking part.
Earlier this year, David, Cara and Bev took part in the 'short' 110km Foundation Bike Ride, and I'm pleased to say they managed to complete the course bringing the total raised to £2800, which I'm sure you'll agree is a great achievement.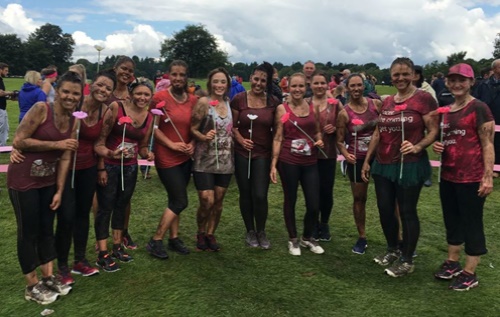 The business has also supported The Wingate Centre, and as we approach the festive period the team are encouraging donations to the Community and Voluntary Services 2017 toy appeal, helping children and families that otherwise may go without on Christmas morning due to the circumstances that they find themselves in.
In June of this year, 13 of the team took on the challenge of Cancer Research UK's Race for Life, the 'Pretty Muddy' event, held at Tatton Park and raised £1000 for a great cause.
Next steps
I'm sure you'll agree there's a lot to look forward to as Jones Sheridan joins 1825. Whilst we've talked about the changes to 1825 Crewe, crucially you'll still deal with the same team, and we'll continue to give you the same high quality financial planning you've come to expect from us.
Please, if you've any questions after reading about what's been happening in Crewe, feel free to get in touch by leaving a comment below, or alternatively connect on Facebook, Twitter or LinkedIn. As always, your financial planner is there to help answer any questions you may have.