To celebrate Munro Partnership truly becoming part of 1825, I thought it would be good timing to share a quick run-through of what's been going on in our Scottish offices.
Continuing to grow
Over the last 6 months, the number of colleagues working at Munro Partnership has increased from 27 to 37, and this growth is something I expect to continue as 1825's presence grows.
As well as recruiting external talent, we've also been very focused on the on-going development of our existing people, with several colleagues taking on new roles, or developing their careers in other ways. Here's a quick overview of the main changes – a chance find out more about our new 1825-ers, and catch up with some familiar faces:
Financial planners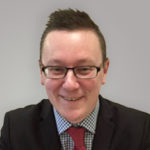 Scott Moore has over 18 years' experience as a financial planner and recently joined our Glasgow office as a Senior Consultant, where one of his key focuses will be working with the existing team to continue to grow our capability in the area.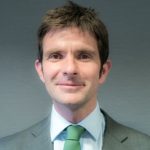 Ross Hunter also joined the team, bringing a wealth of financial and investment experience with him.
Looking forward, Ross is focused on making sure our clients get to reap the benefits of financial planning.
As well as welcoming new colleagues, we're also welcoming some internal movers to the role of financial planner.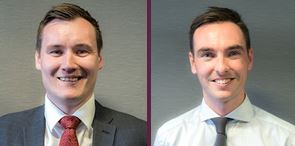 Fraser Kerr and Euan Brown have been part of our Graduate Recruitment program for nearly 2 years and I'm delighted that they have now both qualified as financial planners, having successfully passed a series of exams and undertaken an extensive training programme with Munro Partnership and the 1825 Academy.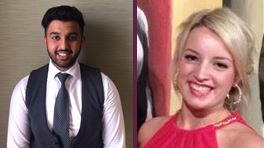 The circle of life keeps turning though, and with Fraser and Euan now qualified, I'm pleased to introduce Qasim Younis and Anna McDaid who are just starting their financial planning journey. They've got a busy two years ahead of them, which I'm sure will provide a solid foundation to their careers as financial planners.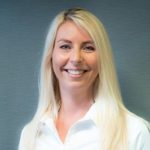 Finally, Kelly Anderson has returned to her previous role as a Financial Planner, after spending some time working in Executive Client services. Kelly has been a key part of Munro Partnership for the last 15 years and I'm very happy to have her onboard as an 1825 Financial Planner. In her new (old) role, Kelly will begin to work towards Chartered status, along with both Euan and Fraser.
Administration and Paraplanning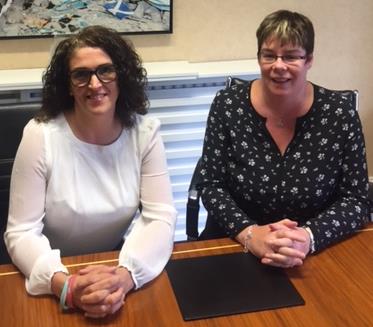 I'd like to start this section by congratulating Angela Galloway and Sheona Swan. Angela will now be leading our paraplanning team, while Sheona has been promoted to Administration team leader. Between them, Angela and Sheona have an impressive 27 years of service with Munro Partnership, and are in a great position to use their experience to develop their new teams.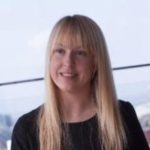 Both their teams are currently growing as well – Ashleigh Beck has started at our Ayr office as a paraplanner, and will be joined by Gordon McFarlane, Jeni Dakin and James Dunn who are all working towards their paraplanning qualification.
New opportunities
Another group deserving of congratulations is Colin Prestly, Eleanor McLaughlan and Lynne Laird, who are all making the leap to become senior paraplanners having been at Munro Partnership for many years.
On the Administration side, Lauren Boyle has just become a Senior Administrator. Lauren joined Munro Partnership as a school leaver on the apprenticeship programme, and is now integral to training our new administrators.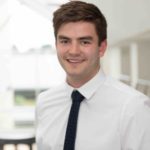 Speaking of training, Lewis MacLennan, an 1825 Academy financial planning trainee, will be joining our Hamilton office for the next stage of his development where he'll get some practical experience helping clients.
The local community
As well as supporting our people as they join 1825, I'm proud to commit to continuing Munro Partnership's longstanding support of the local community.
Most recently we've been working with South Ayrshire Befriending Society, South Ayrshire Autistic Foundation, Bobath Scotland, Loaves & Fishes, SAVIC (South Ayrshire Visually Impaired Children).
In addition to this there are a number of charities who continue to benefit from on-going monthly regular donations from their salaries that colleagues make thorough an initiative called Community Connect.
We are also continuing our support of the Ayrshire Hospice and have so far raised £800 in conjunction with our parent company Standard Life. We'll also be sponsoring their annual golf day again this August. Last year the event rose over £5,000 and hopeful that we'll beat that target this year.
In addition to this, Stuart Munro and Fraser Kerr are taking part in the Invesco Perpetual Three Peaks Challenge in Snowdon in September for the Youth Adventure Trust charity. They will be joining 1825 teams from some of our other offices and aim to raise £10,000 for the charity. The teams will be climbing three peaks including Snowdon, cycling 49km and canoeing 5km all over a weekend….better them than me!
Looking forward
As you can see, there's a lot to be excited about as Munro Partnership joins 1825, and a lot to look forward to. I hope you've enjoyed reading about what's going on, and if it's sparked any questions please don't hesitate to get in touch. You can leave a comment for me below, talk to us on Facebook, Twitter or LinkedIn, or speak to your usual financial planner – as always, they'll be happy to help.
And that's the main thing really – Munro Partnership is now 1825, and a lot of things are changing and getting better, but at the end of the day the same great people are looking after you and your finances, and you'll continue to get the high quality of service you've come to expect as a client.
Thanks for reading,
Steve.
This blog and any responses to comments should not be regarded as financial advice.