Now, having been available, exclusively, to 1825 clients for over 3 years – including, at one point, almost breaching the £0.5bn assets under administration threshold – we decided to go and ask some of our Planners what they thought about these investments.
First up, Crewe-based planner, Andrew Beattie. With over 25 years of providing advice, Andrew has recommended 1825 Portfolios to many of his clients since their launch.
"Clients have the ability to access a highly researched spread of external funds in one place that is regularly reviewed by fully qualified investment experts. This can be used with various tax wrappers to ensure the best opportunity of providing good outcomes over time for clients at an attitude to risk that matches their profile."
"Clients have comfort of knowing that, over time, investments (including pensions), managed this way, have the opportunity of seeing good returns within the risk level they are comfortable with (compared to similar options in the market place) at a very competitive price. 1825 advisers will also continue to have meetings with clients to ensure that they are on track to meet goals and objectives."
And that's the thing about the Portfolios. The flexibility and choice to suit the investor's needs. So, if you aren't too keen on taking on a great deal of investment risk, and aiming for modest gains is in line with your goals, 1825 Portfolio 1 is likely to appeal more than, say 1825 Portfolio 5, which will accept a great deal more risk in exchange for potentially higher returns. That's the risk/reward trade-off – the greater the risk, generally, the greater the potential returns and losses. As with all investments, the value can fall as well as rise and you may get back less than you put in.
London-based planner and marathon man, Richard Carter, highlights the fact you'll find many household names from the fund management industry in the Portfolios.
"I believe the 1825 portfolios are a great asset to the business as they are highly diversified and invest in a range of fund providers. I feel this is of particular benefit as, although we're a 'restricted' firm, our underlying investment solutions offer something which is more whole of market."
"For me, a great benefit of the 1825 portfolios is the high level of diversification they provide for clients. They are highly diversified in terms of asset class and geographically, but also from a provider point of view. This gives clients confidence that we are not just concentrating on trying to keep everything 'in-house' and that we will also use external fund management groups too, in order to deliver what we believe is the best solution possible. The 1825 portfolios give clients the peace of mind that their investments are being professionally managed on their behalf by experts in line with their attitude to risk. "
That's one of the advantages of being part of the wider Standard Life Aberdeen Group – we can leverage the expertise within the Group to the benefit of our clients. And that's why the 1825 Portfolios are managed by the experts at Standard Life Wealth, with the support and backing of global fund management house, Aberdeen Standard Investments. But with this closeness and collaboration, should investors be concerned that their Portfolios could be rammed full of Standard Life funds?
I'll leave it to Nick Pike, outdoors adventurer and Sheffield-based planner, to clear this one up.
"I really like the fact that the portfolios are well diversified, not only by asset class and geographic location, but also by manager – you'll find names like Invesco Perpetual, Royal London and many others, not just Aberdeen Standard Investments. Being owned by Standard Life, all I hear from critics is 'you'll only use Standard Life funds'. These Portfolios blow that nonsense well and truly out of the water!"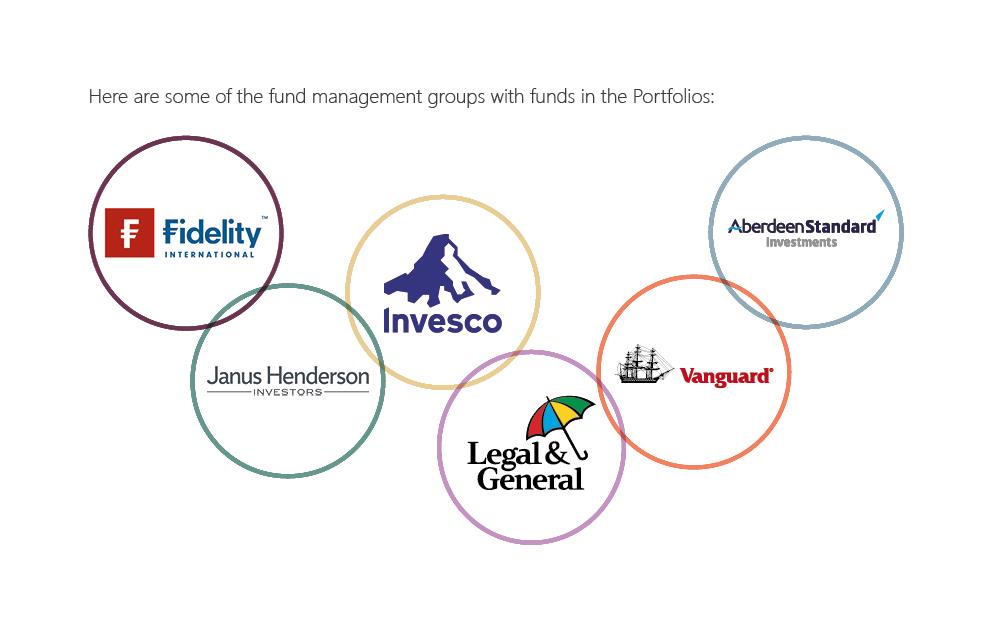 It's not just through asset type and geography that the 1825 Portfolios demonstrate diversification. It's through management style too. Over to National Advice Manager and music-man, Colin Dyer, to explain.
"One of the key strengths of the portfolios is the ability to make smart use of active and passive exposures. Some firms allocate part of the client's portfolio to passive strategies, but it's across their full asset allocation. Our 1825 portfolios can choose particular geographies or asset types where we want to be passive and others where we want to be fully active."
If you have any questions or you'd like to find out more about the 1825 Portfolios, your 1825 Financial Planner will be happy to help.
The information in this blog should not be regarded as financial advice. The value of your investment can go down as well as up, and may be worth less than you paid in. Past performance is not a guide to future returns.