What is Round Britain Your Way?
It's a vital fundraising effort that has been organised by the Ellen McArthur Cancer Trust. Kicking off today for the whole month of September they are looking for volunteers to run, walk or cycle to help raise funds.
The aim is to collectively cover the distance the Trust has sailed on two Round Britain trips that they've undertaken in the past – 2,400 miles.
The Trust has felt the effects of COVID-19 in many ways; one way being a decrease in their normal income. I'm challenging myself to cycle at least 150 miles in September to help raise funds and contribute to making sure the Trust is still there to continue doing the amazing work that they do.
Can you tell us a bit more about the Ellen McArthur Cancer Trust?
It's a national charity that helps young people rebuild their lives after cancer. It's all about gaining back their confidence after treatment and the devastating impact it can have.
The Trust aims to help by using sailing to support, empower and inspire young people; it provides the bridge between treatment and moving forward into a future that may not always have seemed possible. Especially now with COVID-19 intensifying the isolation, loneliness, anxiety, anger and fear that young people and their families can experience during and after cancer treatment; the work that the Ellen McArthur Cancer Trust does is more vital than ever.
You can find out more about the great work they do on their website.
How did you get involved with the Trust?
Back in 2016 I was volunteering with the Ocean Youth Trust, one of the people who worked there ended up moving over to work for the Trust. They knew of my love of sailing and reached out to see if I would be interested in helping out.
I couldn't pass it up; in reality it was hard not to want to get involved. Having been sailing for around 20 years myself, I was keen to introduce the activity that I enjoy so much to young people who may not have otherwise had the chance to experience it.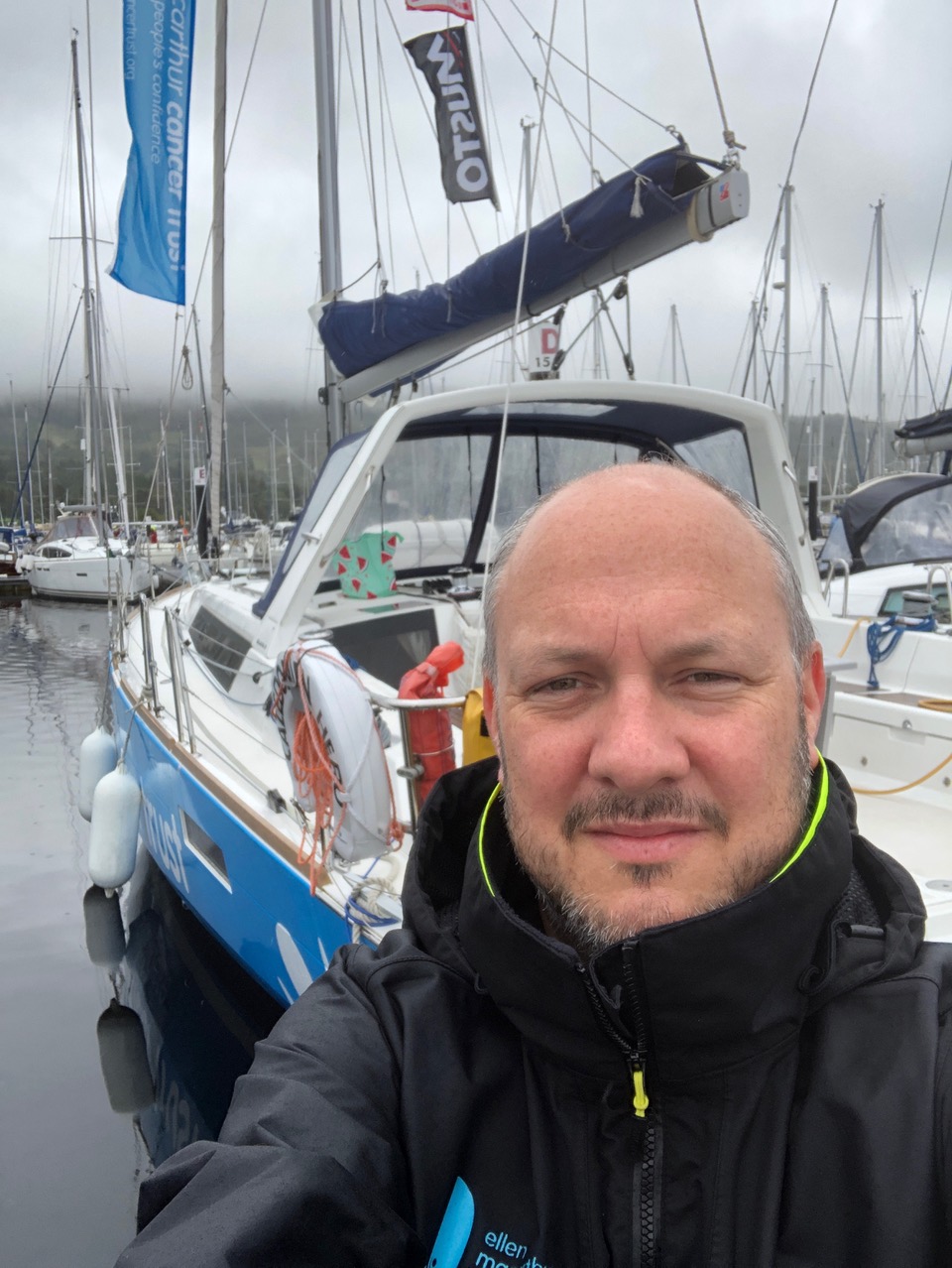 Support or learn more?
If you would like to find out more about what I'm doing, or even find out about taking part yourself, visit my page on the Ellen McArthur Cancer Trust website.